Inside Motives® you will find the latest news in the cosmetic industry, what's new, tips and tricks used by professional makeup artists like the Motives® Mavens. These professionals are the secret behind the very popular cosmetic line that has been sweeping the world of entertainment and with women every day, everywhere. What's your secret? Gotta love Motives® by Loren and Motives for LaLa.
What makes this line of cosmetics rock? It all started with Loren Ridinger.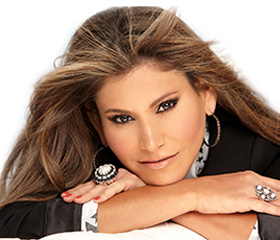 It all started before 2008, but let me let the folks from Motives® actually tell it in their own words:
"Motives® cosmetics started in 2008 under our parent company Market America, Worldwide, which was established in 1992 and has generated over $5.5 billion in accumulated sales. With her husband's, JR Ridinger, encouragement, Loren Ridinger made the decision to launch a cosmetics line built on great products and unlimited dreams. Our key principles have been based on creativity, innovation and entrepreneurship.
Through cutting-edge technology and attention to quality, Motives® is a world leader in the cosmetics industry. Motives® is worn by some of today's hottest celebrities and is a favorite of makeup artists, models and photographers. We strive to empower people everywhere to look and feel beautiful inside and out, and provide people with an opportunity to live the lifestyle they have always dreamed of. Motives® has been featured in industry-leading publications, such as Vogue, Allure, Lucky, People Style Watch, and InStyle."
Beauty in every Shade
Then along came La La Anthony who is an exceptional American radio and television personality, best-selling author, business woman, producer, and actress. Many will recognize La La's last name Anthony as a result of her marriage to the famous NBA star Carmelo Anthony, but that did not hold her back when it comes to adding to her successful past. On February 2, 2012, La La launched the Motives® for La La brand at the Market America World Conference held at the American Airlines Arena in Miami, Florida. Inspired to create a cosmetic line for women of color ranging in color variation, her cosmetic line consists of multiple mineral-based products for face, cheeks, eyes, lips, and nails ranging from $16 to $40.